Welcome to Lutheran Church of Our Saviour (LCOS). We are a congregation of the Virginia Synod, Evangelical Lutheran Church in America (ELCA), a vibrant assembly building faithful disciples in mission to Chesterfield County and to the world. We are an open, welcoming-to-all, family friendly church with a nursery room for children and accommodations for worshipers who may have challenges of mobility, vision, and hearing.
Click the button below to learn more about our congregation's history and mission, our pastor and staff, and more!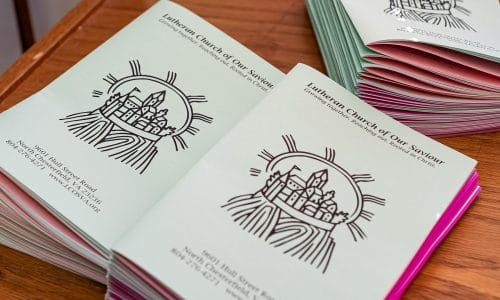 We have one Sunday service at 10:00 a.m. All are welcome!
Click the button below to learn more about how we worship.

There are many opportunities to participate in the life of the congregation, including music, worship planning, fellowship events, children's activities, and more.
Click the buttons below to learn about our different ministries, view our calendar of upcoming events, or share your unique gifts with the congregation.