The following is an overview of the organizations that LCOS's outreach ministries serves continually throughout the year: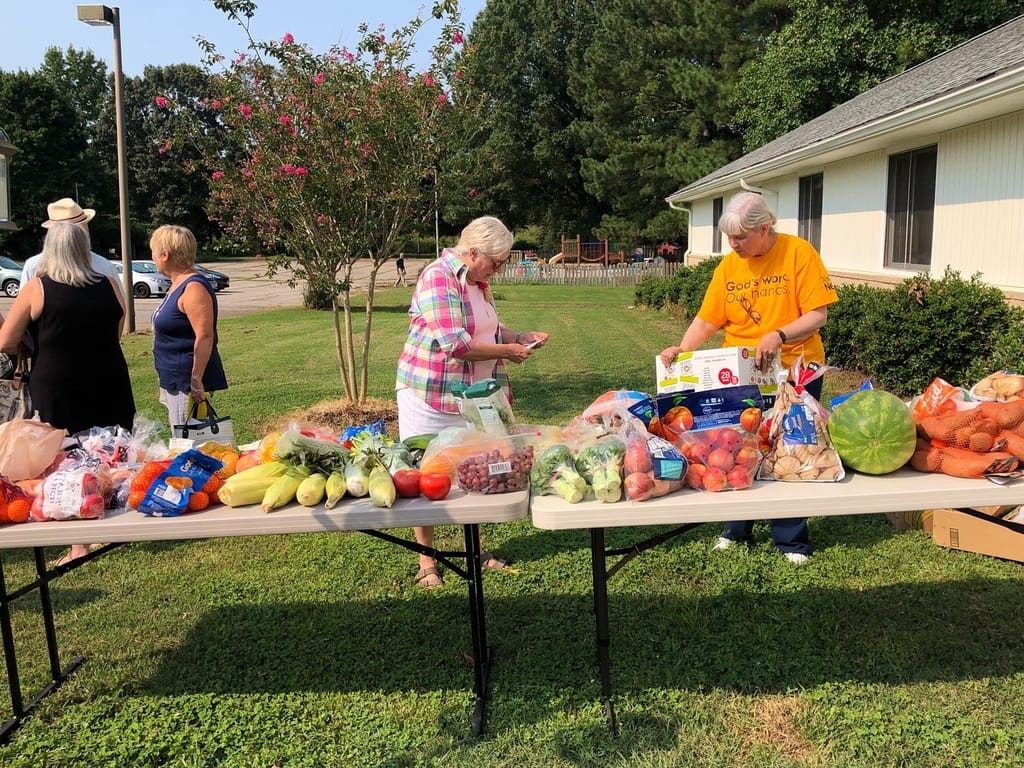 Established in 2010, the Chesterfield Food Bank Outreach Center is a passionate, faith-based nonprofit with a vision to nourish and strengthen our community. Their mission is about feeding those in need and empowering individuals and families to overcome the root causes of food insecurity.
Outreach coordinates annual donations of fresh produce to the Chesterfield Food Bank for "God's work. Our hands." Sunday. In 2021-2022, LCOS donated over 366 pounds of fruits and vegetables!
CCHASM (Chesterfield Colonial Heights Alliance for Social Ministry) is a nonprofit that services Chesterfield, Dinwiddie, and Prince George Counties, as well as the cities of Hopewell and Colonial Heights, and the zip codes of 23080 and 23805 in Petersburg. Established in 1988, CCHASM has a reputation of integrity plus compassion for people in their service area who are experiencing emergency needs. CCHASM may assist clients with rent/mortgage, utility bills, or other miscellaneous bills as funds are available and after the client has completed a screening process. They can also help clients with access to two food pantries and a career clothing cottage. The cottage is open two days a week and assists women with the proper clothing for job interviews or work. CCHASM's Thanksgiving Meal Program provides food for the holiday for approximately 2600 families per year.
LCOS uses CCHASM as a resource when our church gets a phone call or people stop by the church asking for help. Also, Outreach provides financial assistance to this organization that allows them to use it wherever there is need.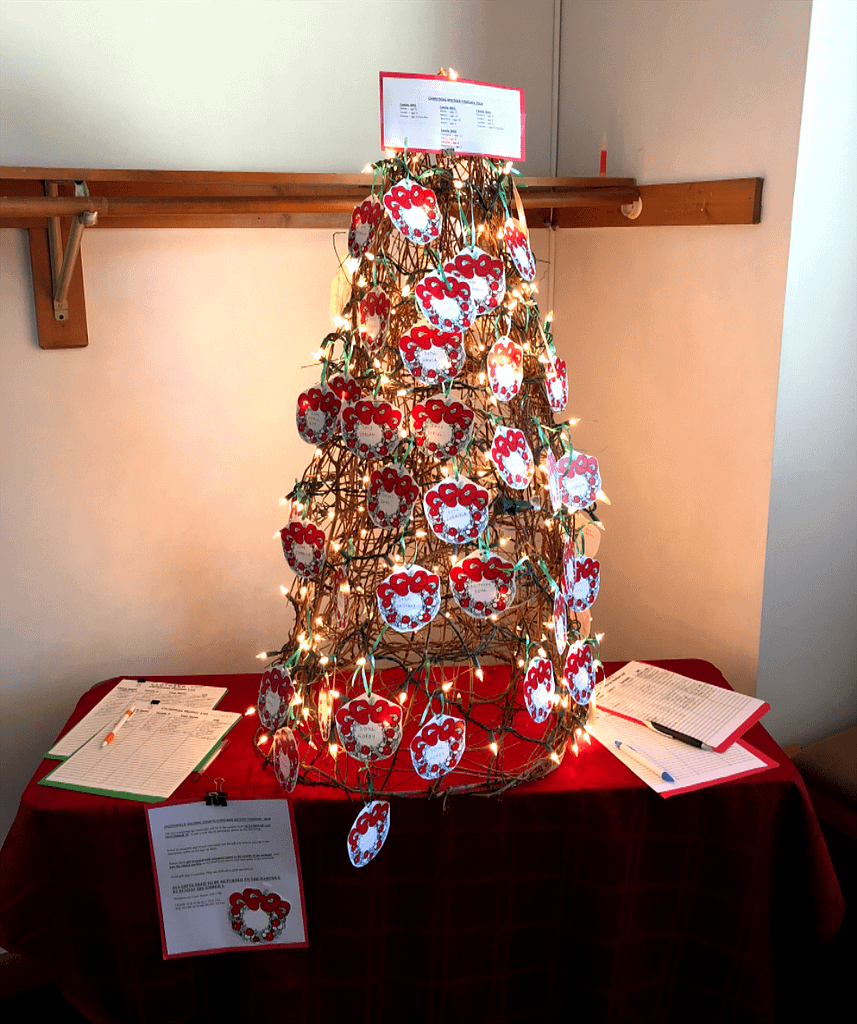 Chesterfield-Colonial Heights Christmas Mother Program is a nonprofit organization that was established in 1972 by Miss Lucy Coor, Director of Social Services. When she realized she could no longer handle the special needs of those in the community who needed help at Christmas, she enlisted the aid of community volunteers. The sole purpose of the program is "to insure that no child in our community is without food, new toys and clothing and no elderly person is forgotten as we celebrate the holidays."
LCOS has participated in this program since 1993. We usually sponsor 5 or 6 families and help fill their Christmas wishes, along with providing enough food for a wonderful holiday meal with all the trimmings. We have also provided toys and gift cards to families that do not have named sponsors.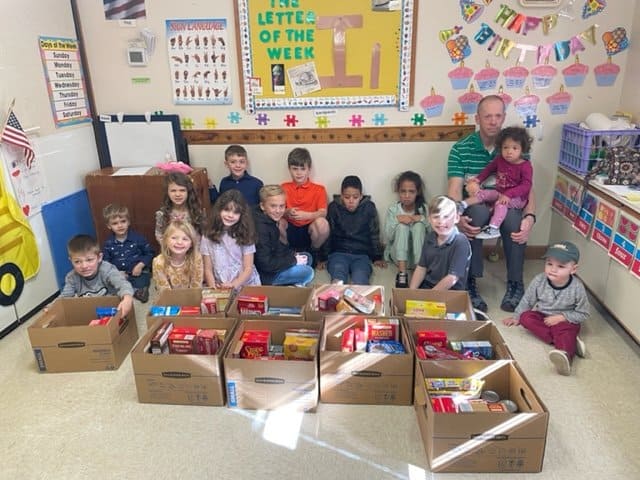 Formerly Lutheran Family Services, enCircle's mission is to express God's love by providing services and assistance to empower communities, families, and individuals in their journey to well-being. They help children in foster care find temporary or permanent families, help individuals with intellectual and developmental disabilities live and thrive in their communities, and help children with emotional and behavioral challenges find success in the classroom, their family, and life.
LCOS has partnered with enCircle for many years by providing Thanksgiving food boxes to families in need. We have also provided first aid kits, books, household supplies, clothing, and financial support when needed.
ELCA Good Gifts provides more than 50 different gift-giving options that grow the church, fight hunger and transform lives. These gifts, starting at just $10, provide direct support for the churchwide ministries of the ELCA.
Outreach has purchased latrines and water filters, which helps villages access clean water.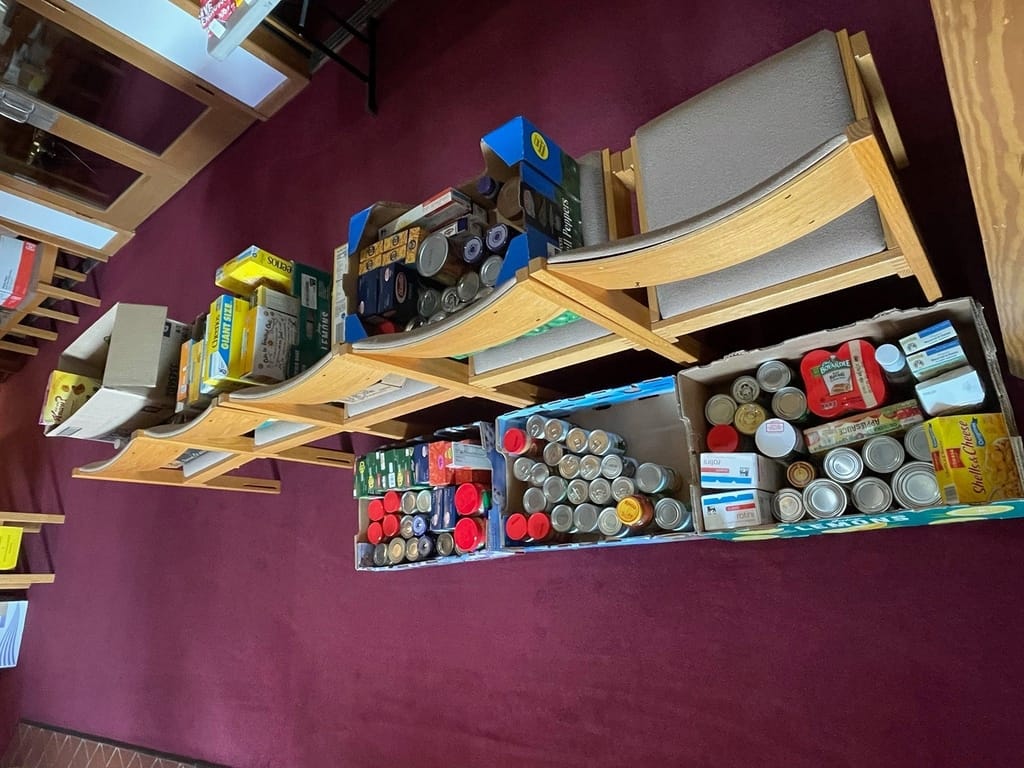 The first Sunday of each month has been designated as "Food Pantry Sunday" at LCOS.
Outreach collects donations of nonperishable food items from the congregation that are donated to local pantries, such as at CCHASM and Southminster Presbyterian Church.
GraceInside's chaplains meet the spiritual needs of all residents of Virginia's state prisons by providing one-on-one pastoral care, conducting worship services, and working with the Department of Corrections staff in offering rehabilitative programs.
Outreach makes annual donations which enables these chaplains to continue to bring faith, hope, and the redemptive love of Christ inside all forty-two of Virginia's state prison facilities.
Richmond Friends of the Homeless
RFOH was started by Shawnee Hanson in 1986. Her goal was to "strengthen and enrich the community life of the underprivileged and homeless in Richmond, Virginia." With the help of community partners, this organization provides lunches to those in need seven days a week, as well as other services such as donations of needed items (blankets, clothing, and personal hygiene kits), counseling, referral services, and health fairs.
LCOS has partnered with RFOH for many years. We provide lunches the second Wednesday of every month where the average attendance is 110. In addition to the monthly lunches served, LCOS has provided gloves and hats, school supplies, Easter bags with candy, hygeine kits with toothbrushes and toothpaste, and financial assistance including their annual Party with a Purpose fundraiser, to this wonderful organization.
The YMCA Bright Beginnings program ensures children in our community are prepared and confident for the school year by providing them with a backpack, school supplies, a hygiene bag, and brand new winter warm-up clothing items.
Outreach sponsors three children every year so they have everything they need for academic success.