If you aren't able to join us onsite for worship, you can participate through recorded services shared on our YouTube channel: www.youtube.com/@lcosva. Full, unedited services, as well as separate portions (sermon, special music, children's message, etc.) will be uploaded. These videos will be uploaded within three days of the live service, and usually by the end of the day on Mondays.
Attend our services in person, in the sanctuary at 10:00 a.m.
Can't join us Sunday morning? No worries! Recordings will be posted to our YouTube channel.
*The bulletin is emailed the night before our services. If you'd like it earlier, it is posted here by 12:00 p.m. Thursdays.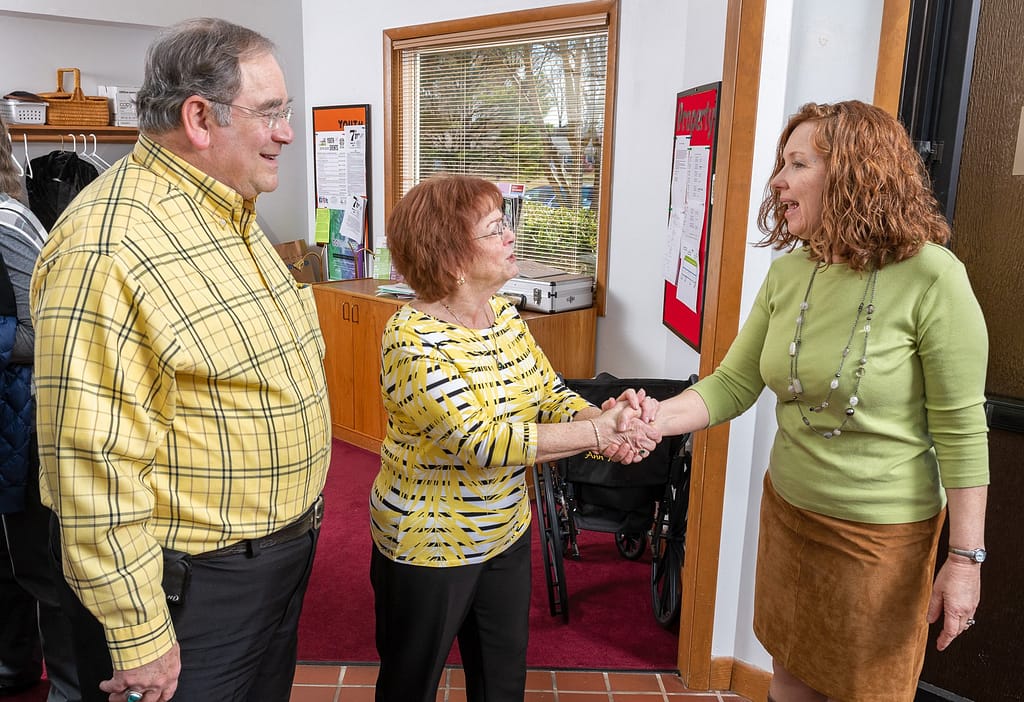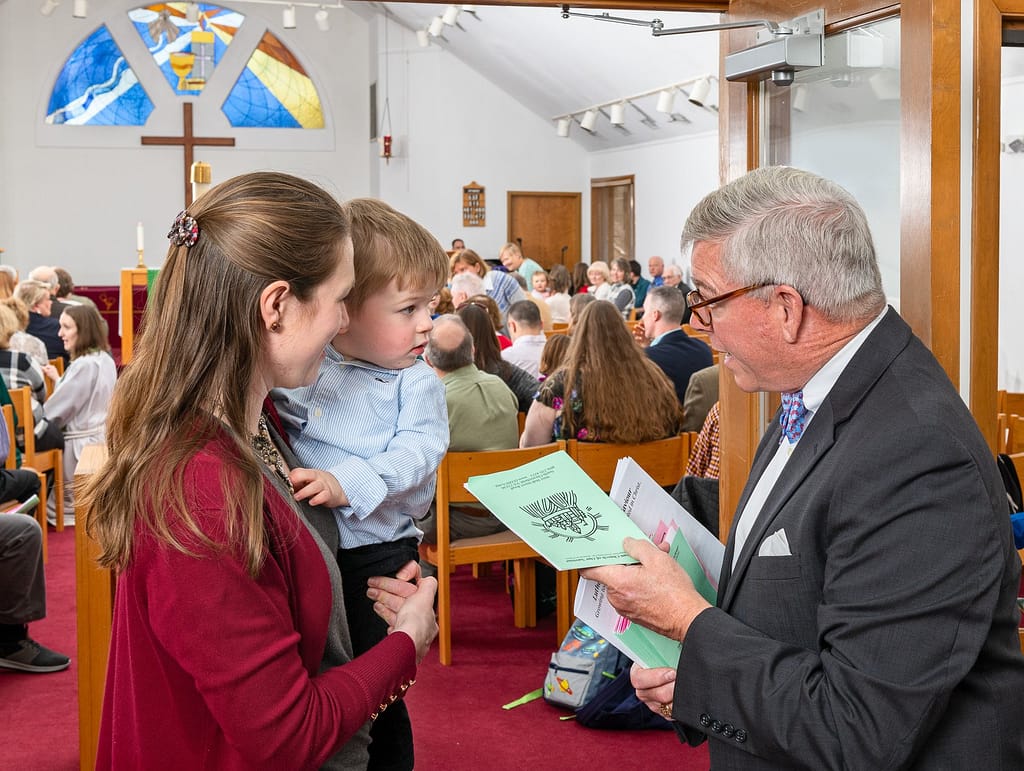 Upon arriving at our church on Sunday morning, Greeters will personally welcome you at the door and orient you to our building and sanctuary. Outside the sanctuary, Ushers welcome you and will hand you a bulletin, which has everything you'll need to follow our worship. If you need help finding a seat or with accommodations for a wheelchair, the Ushers are happy to help.
Our worship at LCOS is grounded in the Lutheran liturgy and traditional order of worship: Gathering, Word, Meal, and Sending. Each week we begin by confessing our sins or remembering our baptism and singing praises for God's grace and forgiveness (Gathering). We read and hear God speaking to our modern lives through scripture readings, the sermon, and prayers (Word). The pastor always takes a moment to explain the sermon specifically to children.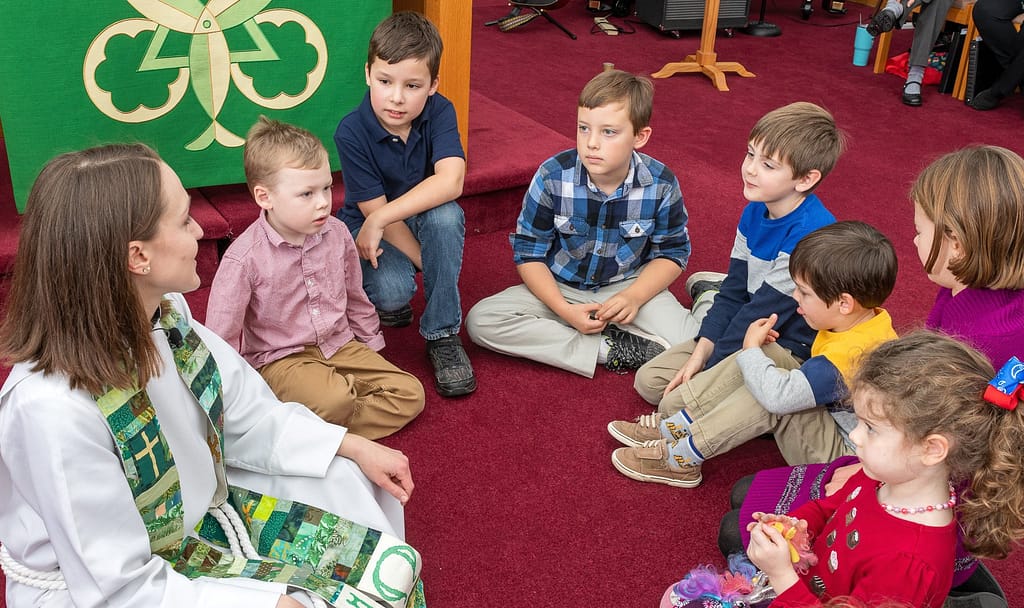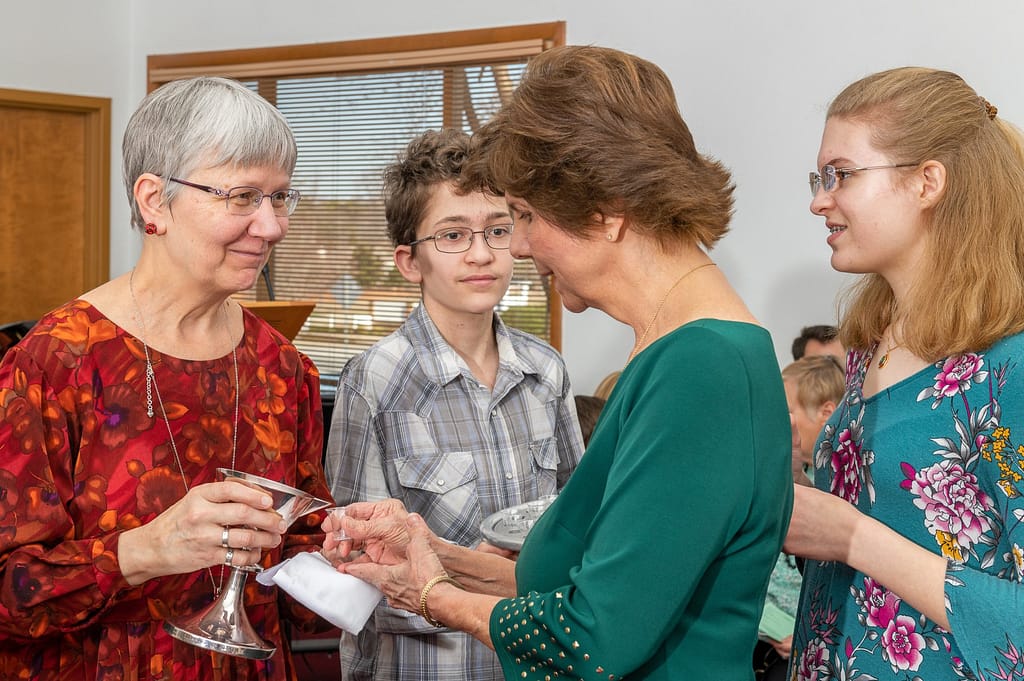 After hearing God's Word, we gather around the table to share Holy Communion (Meal). You may choose to receive Communion in only one kind. Either the bread or the wine is a full Communion. Christians of all ages are welcome to receive Holy Communion. Sharing Christ's meal strengthens us to go out into the world to serve God and all people (Sending).
Our final hymn is always lively and includes children accompanying the singing with percussion instruments. We use the ELCA's most modern hymnal, Evangelical Lutheran Worship, which includes not only traditional hymns but also global songs, praise music, and more contemporary compositions. And at LCOS, we love music, so songs and hymns are scattered throughout our liturgy.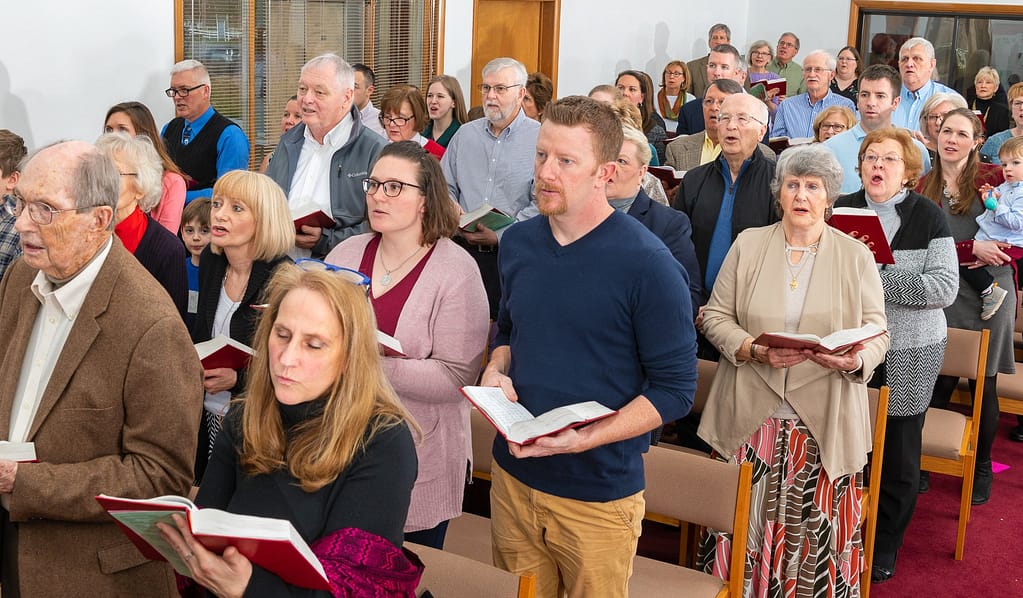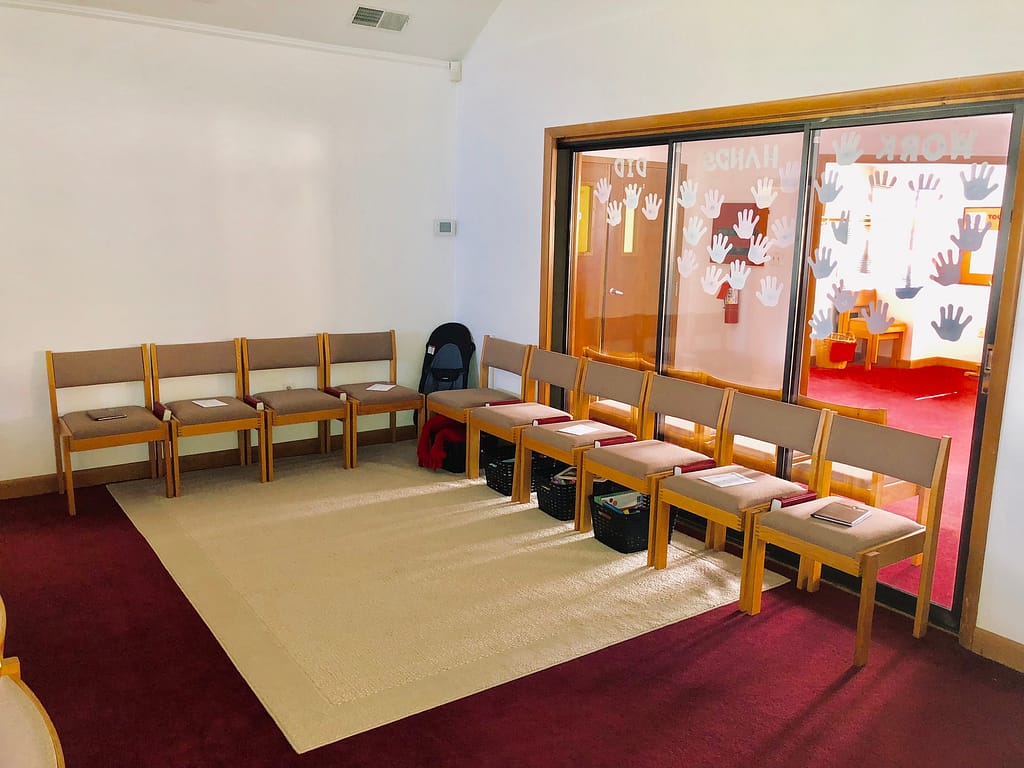 In October 2018, we incorporated a "Prayground" in the sanctuary for children who are no longer suited for the nursery, but not yet at the point of active participation in the worship service. The mission of the Prayground is to provide an age- and developmentally appropriate space in order to accustom them to and generate fuller engagement with our liturgy. It contains bins that slide under seats for the parents and a rug with floor cushions for children to sit on, as well as children's bulletins. In the bins are a selection of Christian board books, soft puzzles, clipboards, paper, and crayons.
Please join us any Sunday at 10:00 a.m. to experience our worship life for yourself!